Get ready for a jolly time at The Castle this holiday season!

We're bringing the spirit of Christmas to life with our Christmas Ham and Toy Raffle, promising an evening of fun, excitement, and delightful surprises.
🍖 Christmas Ham Galore: Indulge in the spirit of giving and feasting with our delectable Christmas hams up for grabs! These mouthwatering hams, prepared with love and holiday magic, are sure to become the centerpiece of your festive feast. Each raffle ticket gives you a chance to win one of these savory delights.
🎁 Toy Wonderland: It's not just about the adults! Embrace the magic of the season with a special toy raffle for the little ones. From cuddly teddy bears to action-packed toys, there's something to bring a smile to every child's face. Spread the joy by participating in our toy raffle alongside the Christmas ham draw.
🎟️ Raffle Tickets: Purchase your raffle tickets at the pub for a chance to win the ultimate Christmas ham or a delightful toy surprise! The more tickets you have, the merrier your chances of winning. Don't miss out on the excitement – get your tickets early!
🎅 Festive Atmosphere: Immerse yourself in the festive ambiance at The Castle. We'll have cheerful holiday decorations, seasonal tunes, and a warm and welcoming atmosphere that will make you feel right at home. Gather your friends and family for a night filled with laughter, joy, and the thrill of the raffle.
SALVATION ARMY GIFT APPEAL
Embrace the spirit of giving this holiday season by participating in our Christmas Gift Drive! We're thrilled to partner with the Salvation Army to make a difference in the lives of those in need. Help us create a season of warmth, joy, and compassion by contributing to our festive cause.
1. Drop off Your Donations: Visit our location and place your unwrapped gifts under our beautifully decorated Christmas tree. Your generosity will light up the holidays for families facing challenges.
2. Spread the Word: Encourage friends, family, and fellow patrons to join in! Share this initiative on social media, and let's amplify the impact of our collective giving.
• Make Spirits Bright: Your contributions will bring smiles to the faces of those less fortunate, creating a brighter and more joyous holiday season for everyone involved.
• Support Local Communities: By teaming up with the Salvation Army, we're directly supporting local communities and spreading the true meaning of Christmas.
• Create Lasting Memories: There's nothing quite like the joy of giving. Your involvement in our Gift Drive will create lasting memories and traditions for years to come.
Share Your Experience: We'd love to see your acts of kindness in action! Share photos and stories of your donations on Facebook by tagging us in your post! Together, let's inspire others to join the cause and make a positive impact this Christmas.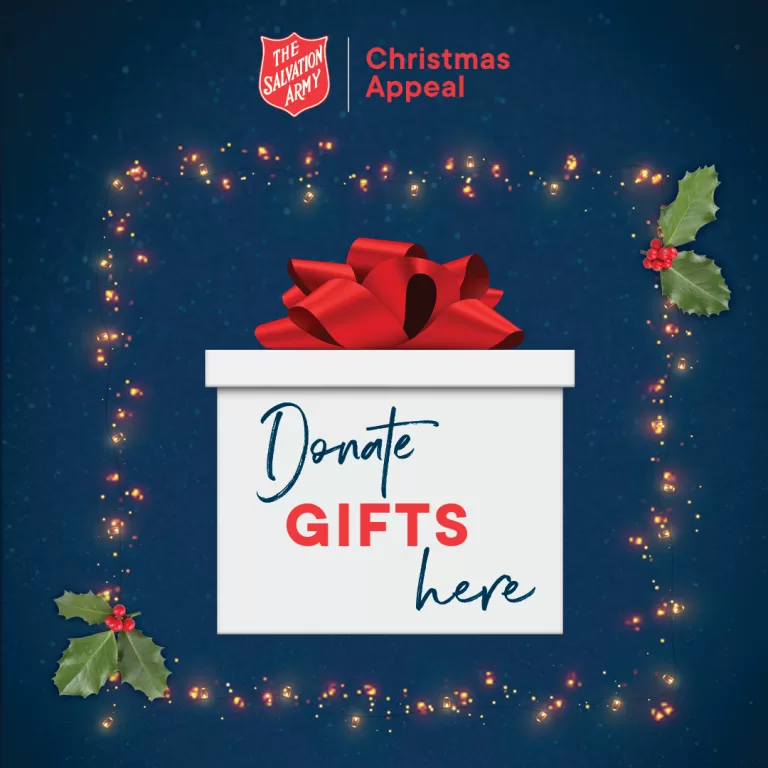 On Wednesdays, we look after our Harvest GOLD members.
We'll be holding a Members Draw every Wednesday at 6pm, with the jackpot increasing weekly by $100! If there's no winner from our first draw, we'll do it all again at 7pm. Plus, we'll be extending our Golden Hours for the occasion to 3:30pm-6:30pm.
Remember, you've got to be in the venue to win!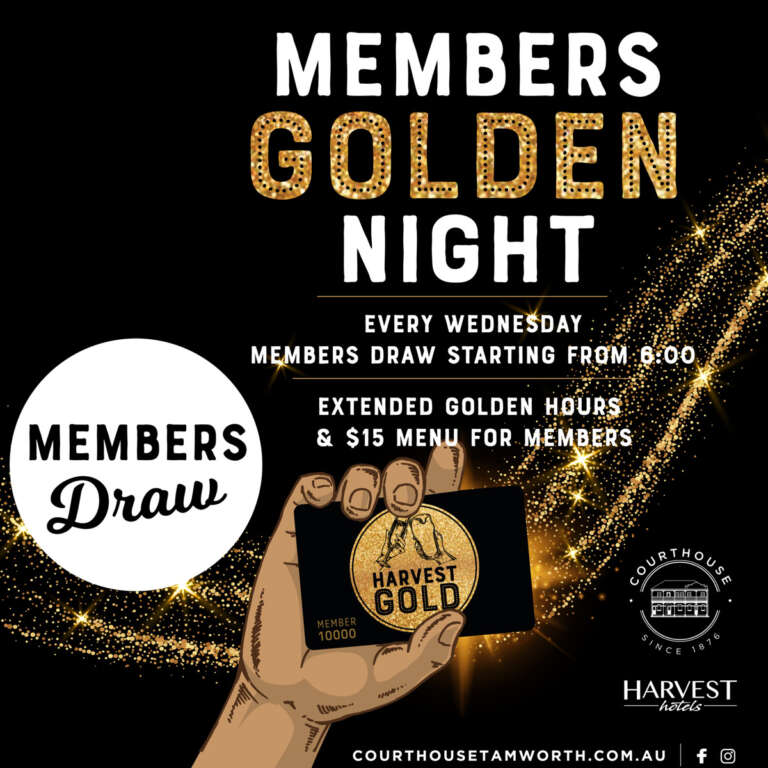 Indulge in Bistro Classics at Windsor Castle Hotel with our $15 Lunch Menu, available Monday to Friday from 11.30 am to 2 pm.

Gather with family and friends for a delightful midday experience, and enjoy the hotel's charming ambiance, warm hospitality and our favourite bistro classics.
Join us on the last Saturday of each month for our Keg for a Cause!

We'll be tapping a keg of Great Northern Super Crisp, which we'll donate 100% of the proceeds to the nominated charity or community group (for that month).

So, why not get involved and help others whilst enjoying a refreshing schooner?
Village Idiots | 8pm – 11pm
Spank N the Monkey | 8pm – 11pm
Teresa Jane Duo | 8pm – 11pm